A NOCTURNE v1.0 is close to release!
---
I realise it's been a while since a proper progress update, but suffice to say A NOCTURNE v1.0 is nearing completion, and will probably be released later this month, for a moderately increased price-point of €15! This will be a full-art version that will still rely on the existing text / SRD of Blades for now, but my next update to the game will be making it standalone (this is quite a bit of work, as it turns out, and the book is already well over 100 pages, so we're probably looking at some time in early- to mid-2020 for that, global apocalypse notwithstanding). The price increase is to reflect the many, many hours I've been putting into the book so far, but rest assured that if you already have the €5 version, you'll get the new one as a free update here on itch!
A lot of the work here has been in laying out the rest of the book, making sure all the rules line up between the sheets document and the rulebook itself, and putting together all the art plates to make the book as sexy as possible. I'm not going to spoil any more of that art here, but I did want to give you guys a taste of some more of the general layout, as well as some things I've added to the Craft chapter to make it extra spicy (starting situations! sample craft factions!) - supporters of my Patreon may have already seen some of this: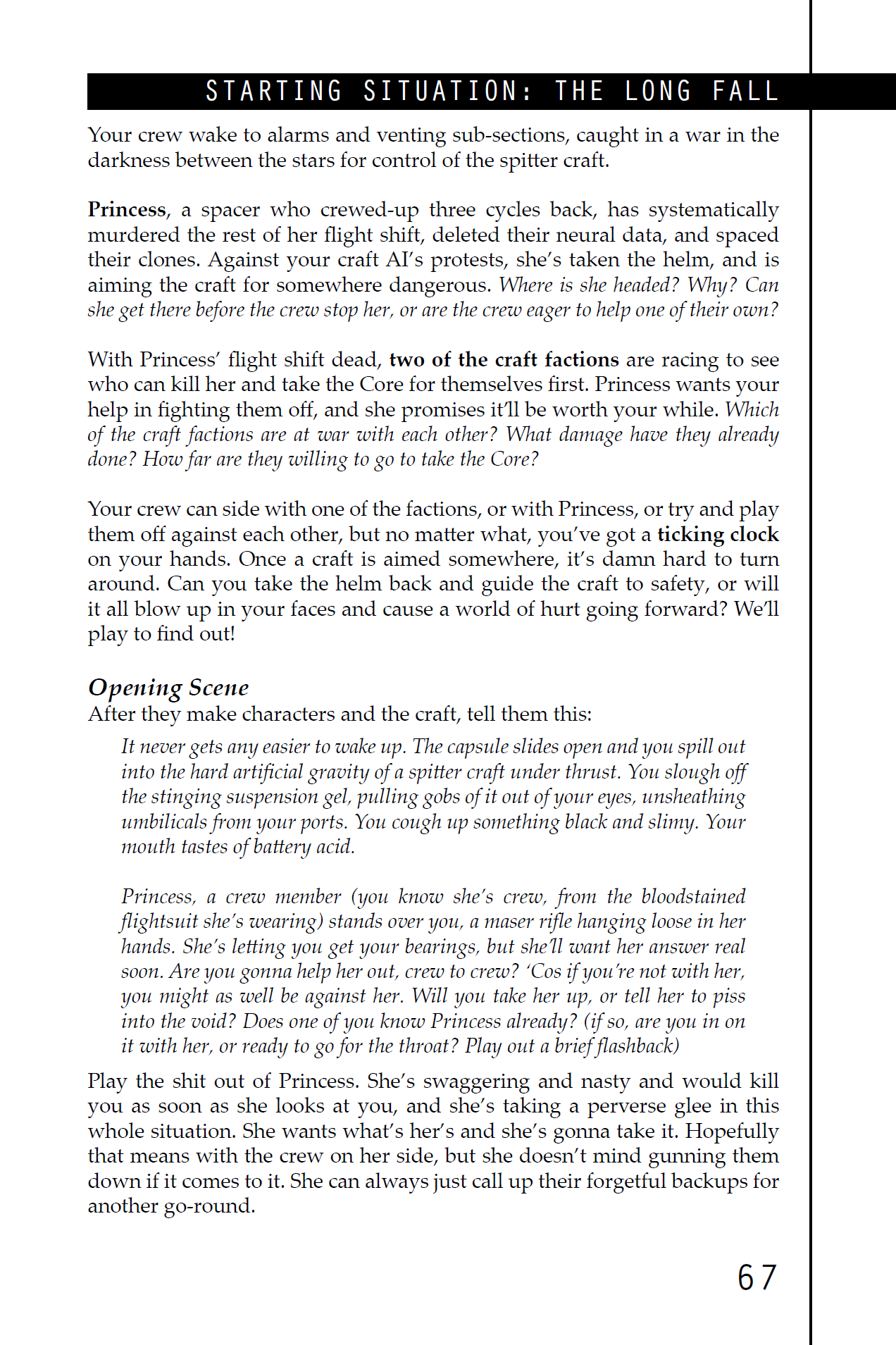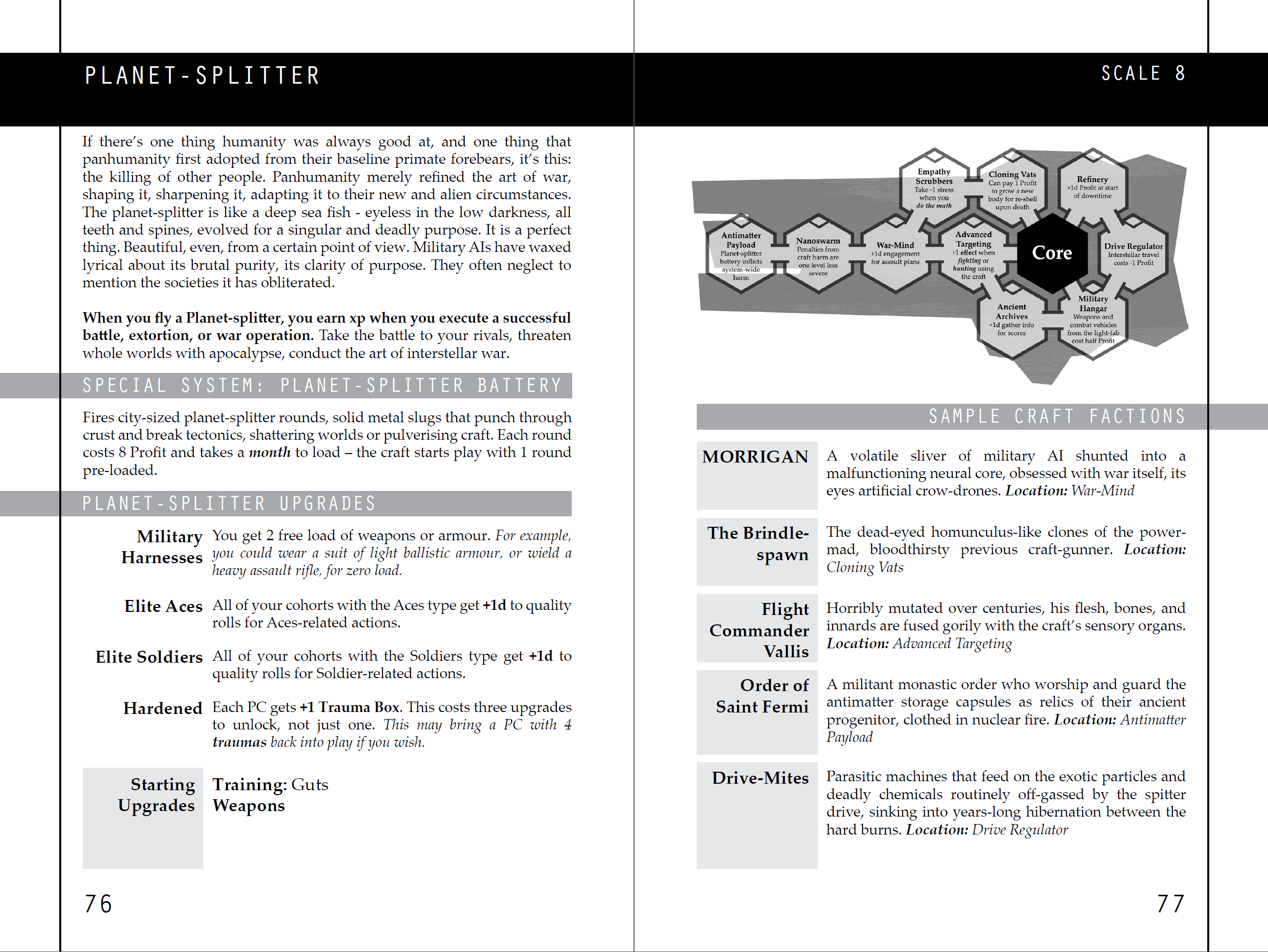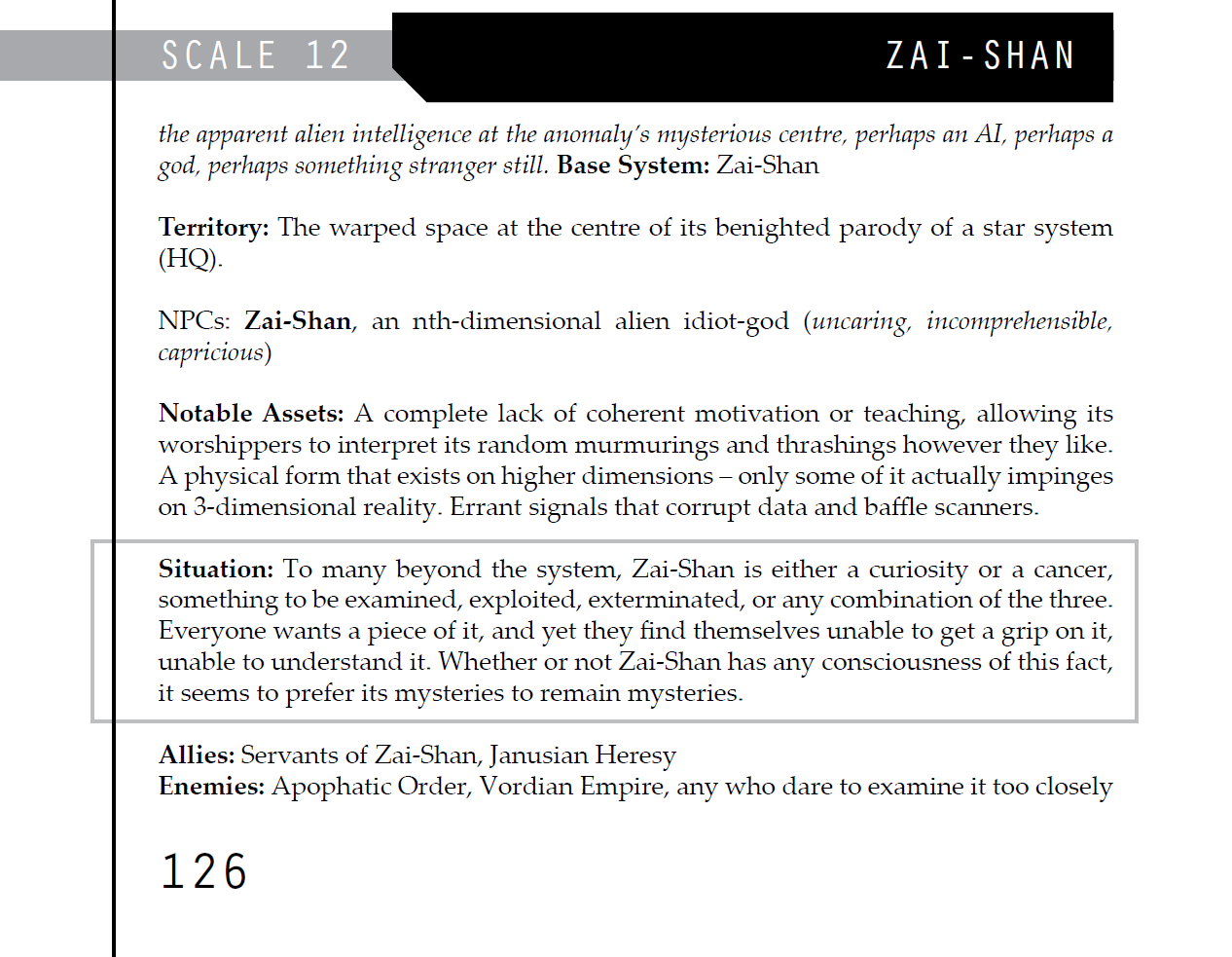 That's all for now, but I'll be putting up another big update post when v1.0 is up, so watch this space!